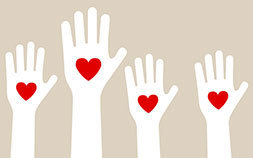 Save to your Calendar
Do you enjoy visiting with others in the parish but wonder when the visit crosses over into pastoral care? Come learn about the difference between friendly visiting and pastoral visiting, healthy boundaries, tips, and when it is time to refer to the pastoral care team or clergy.
The evening will be facilitated by The Reverend Canon Hilary Murray, Pastoral Vicar at Christ Church Cathedral, facilitator with the Ottawa Pastoral Care Training Program, and clinical trainer with the Peer and Trauma Support Services Advisory. Hilary is trained as a social worker and a priest, and has extensive experience providing psychotherapeutic services. Her sessions in the Pastoral Care Training Program are always very well received.